5 eye-opening benefits of grass-fed milk
Published 7:11 pm Thursday, May 13, 2021
Brandpoint (BPT)
(BPT) – With a growing variety of labels and availability of plant-based alternatives, it can be difficult to know which milk is best for your family. Grass-fed milk is one option recently getting a lot of attention due to its high nutrient content and delicious taste, but despite the name, it isn't made from grass. In fact, the grass in Organic Valley Grassmilk refers to what the cows eat, not what the milk is made from. This nutrient-rich milk comes from cows that are fed a grain-free diet that centers on grasses such as alfalfa and clover, the bovine equivalent to a healthy green salad.
"This diet more closely mimics a cow's natural diet," explained registered dietitian nutritionist Carly Knowles. "It makes sense that cows that roam a pasture freely and eat organic forage are happier, healthier and, therefore, make better milk. With so many people not getting enough dairy in their diets, organic 100% grass-fed milk is a tasty solution for people of all ages."
In fact, about 90% of the U.S. population does not meet dairy recommendations, according to the Dietary Guidelines for Americans, 2020-2025. The new Dietary Guidelines suggest one strategy to increase dairy is to bump up intake of fat-free or low-fat forms, including milk.
Here are five eye-opening reasons organic 100% grass-fed milk should be in your refrigerator:
100% certified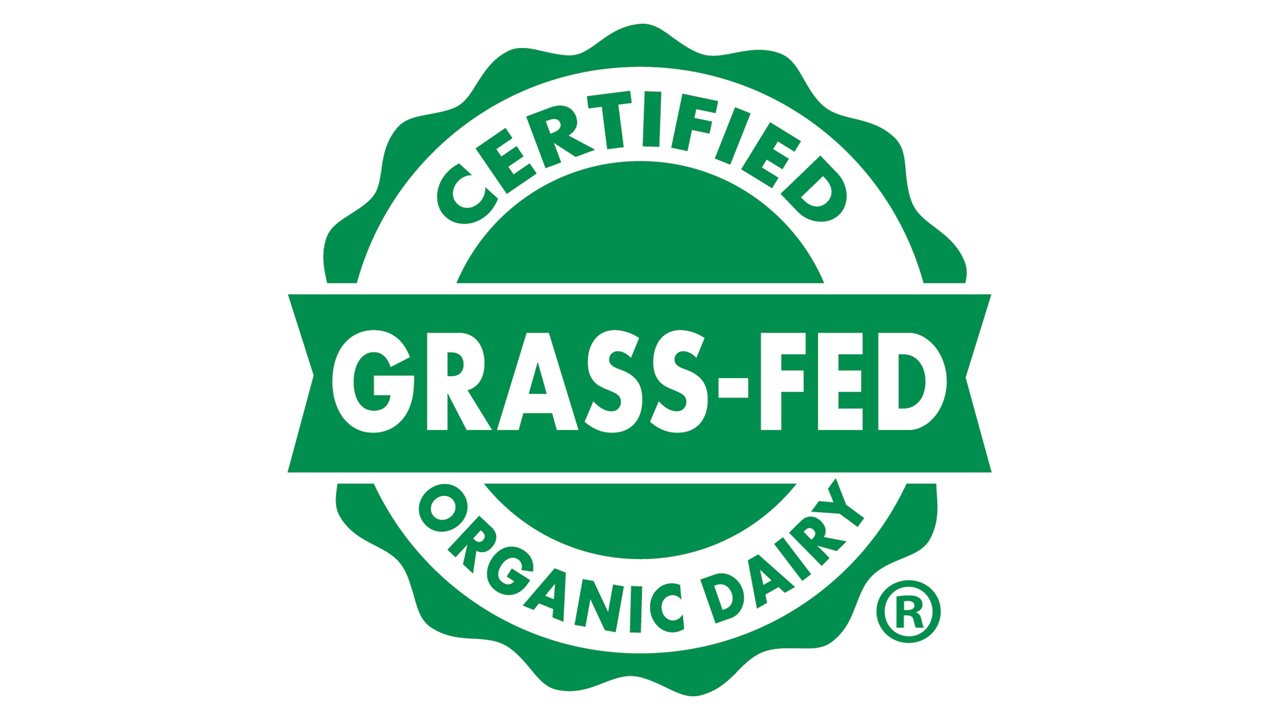 Remember, the term "grass-fed" can mean a little or a lot, so look for the Grass-fed seal to know you are drinking genuine 100% grass-fed milk. All Organic Valley Grassmilk is made with milk from third-party certified grass-fed cows on organic family farms, which means that cows are on pasture for more than 150 days per year and are fed only 100% grass and dried forages year-round.
Proven superior nutrition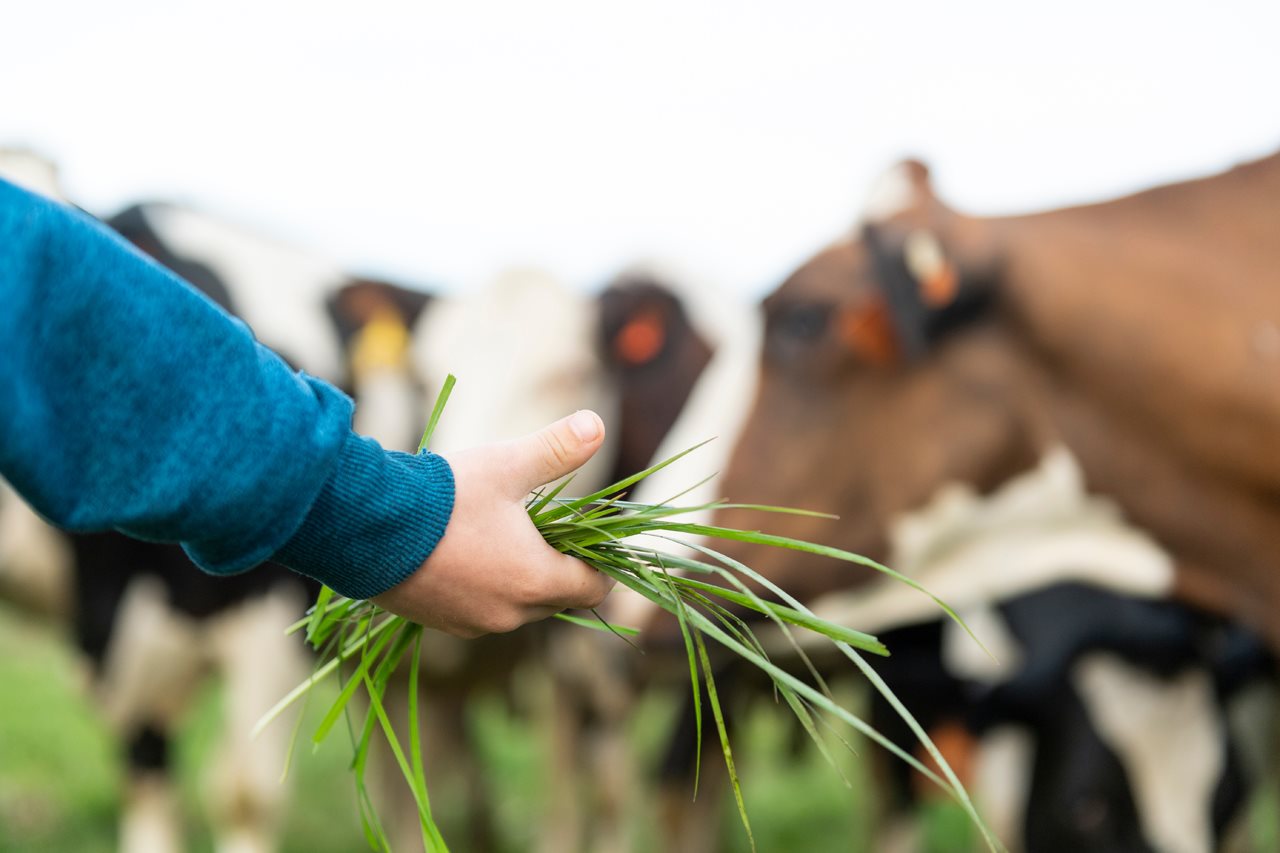 Extensive peer-reviewed research has recently proven that more grass in an organic cow's diet translates to higher levels of beneficial omega-3's, which support brain and eye health, especially in children, and the anti-inflammatory properties of conjugated linoleic acids (CLA). And, compared to plant-based milks, cow's milk is a naturally good dietary source of necessary vitamins and minerals. A serving of cow's milk contains calcium, vitamin D, vitamin A and a host of micronutrients that you need in your diet.
Sustainable and responsible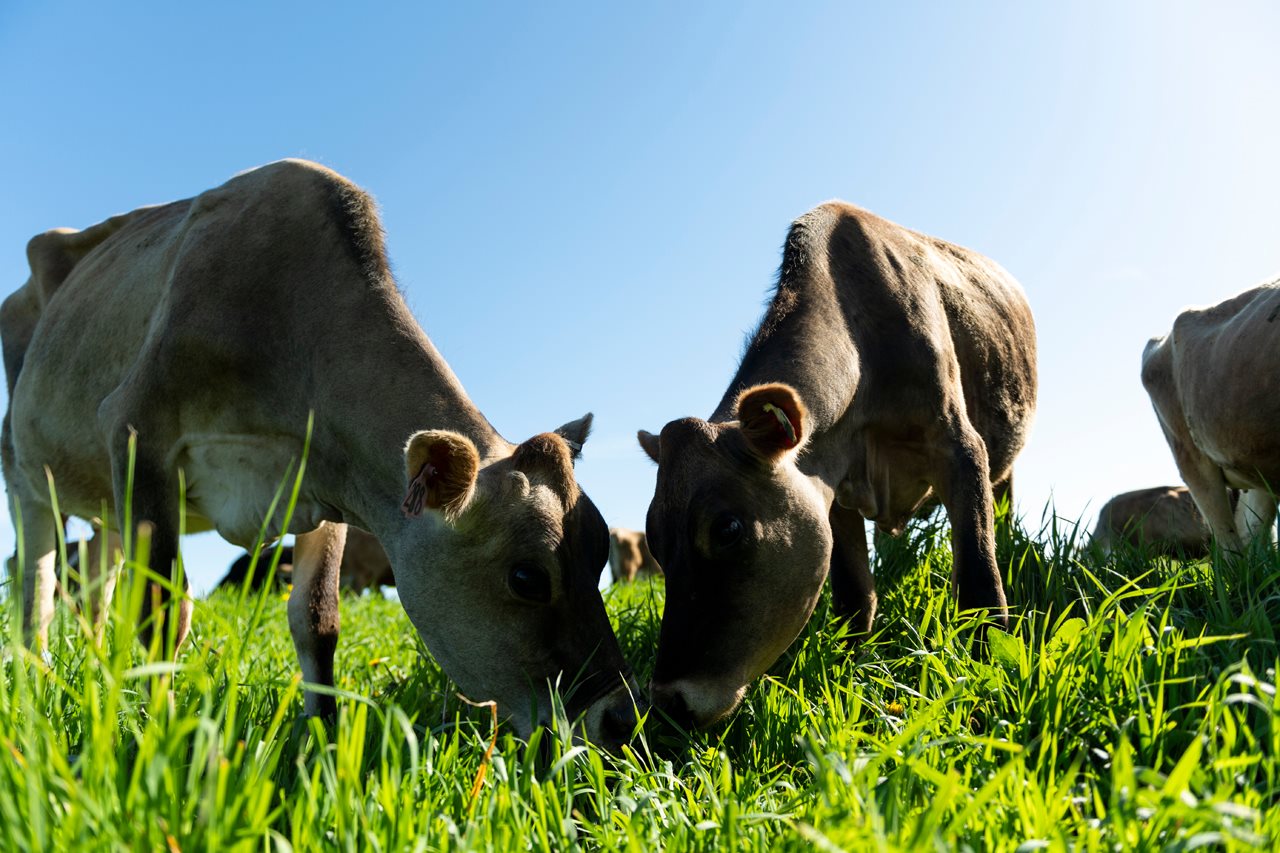 Milk from grass-fed cows raised on pasture promotes sustainability and healthy soil. The perennial grasses of pasture help prevent soil erosion and runoff. Cows use their own energy to harvest their food rather than trucking it in from elsewhere, reducing carbon footprint. Because cows are out roaming freely, the pastures get fertilized the natural way – direct from the source. Plus, animals eating organic food without the use of toxic pesticides, or GMOs means healthier cows and healthier ecosystems and waterways for all of us.
Tasty options for everyone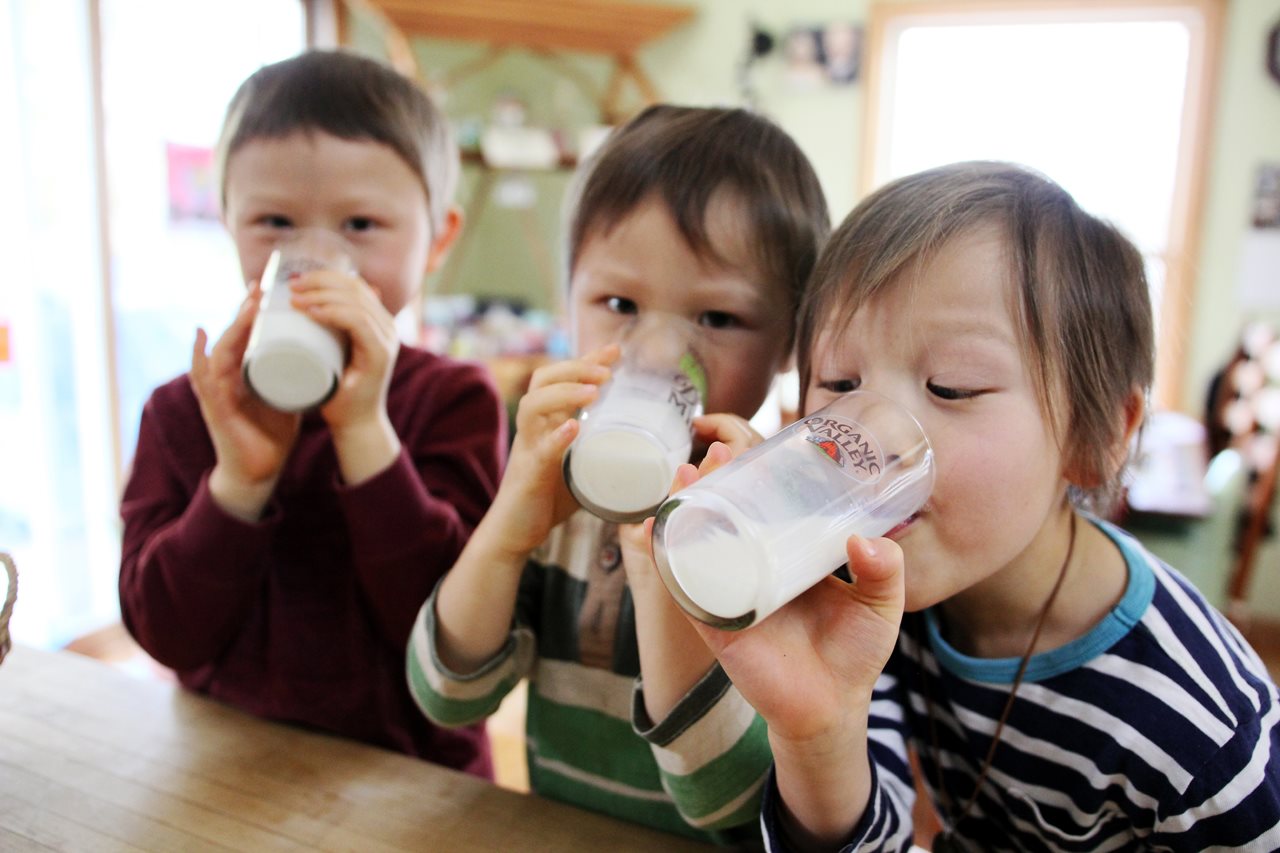 Because cows that produce this organic grass-fed milk are never fed grain, the result is milk with the subtle seasonal flavors of the pastures that consumers seek in a grass-fed product. Organic Valley Grassmilk offers something for everyone as a nationally distributed brand with a full line of organic 100% grass-fed milk, including Whole, Reduced Fat 2%, and now a Fat Free option.
Flavor and nutrition beyond the glass
The rich, delicious flavor of grass-fed milk is great when savored from a glass but equally delightful when used in recipes – in fact, it is interchangeable with dairy milk in all your favorite recipes. Visit www.organicvalley.coop/recipes for a creamy Homemade Yogurt recipe from Carly Knowles that intensifies the flavors and nutrients of grass-fed milk. Whether topped with fruit and a drizzle of honey or used as a base for a sauce or salad dressing, this yogurt is a real treat.
"You want to give your family the most nutritious options, and by researching and shopping mindfully, you can stock your kitchen with wholesome items that matter, such as Organic Valley Grassmilk," says Knowles. "The grass is for the cows. The extra nutrition is for you!"
More Uncategorized